# 7. Easily Translate MIRTOCH to 119 International Languages
Wed 17 Mar 2021
By now, you are aware most websites offer some aspect of language translation options from the default website (text) language to the local or preferred language. With chrome browser, click the three dots on the top right corner and select translate. Make sure to refresh the page after adding the new extension. If you don't have that option, add the google translator extension and you can read this publication in many languages as we speak. In social media, Twitter and Facebook or our own Mirtoch.com website use the most common translation options for a global list of languages provided by google translator API. Here are some examples for you to compare.

The difficulty comes to figuring out sentence structure for different languages. For example, "Today is Thursday" can be written in Amharic(Ethiopia) as "ዛሬ ሓሙስ ነው". CurrenThursday translator API might get picked up as "Today Thursday is." The difficulty rating goes greater for longer sentences with uncommon vocabularies. Not to mention it may not translate all the page content.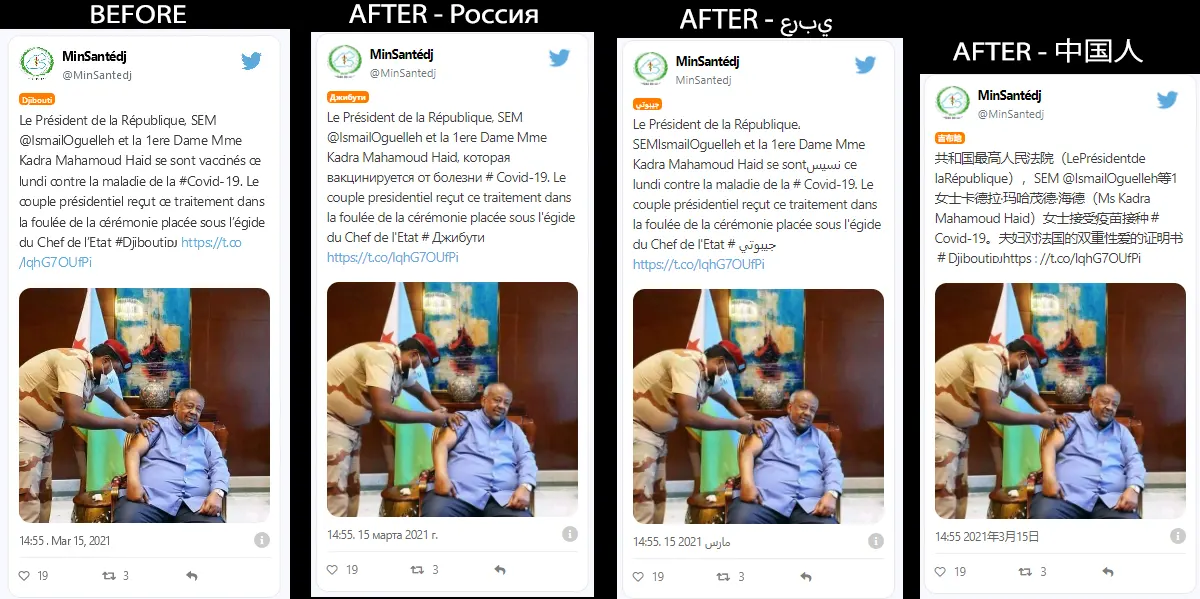 That being said, the idea of an Artificial Intelligence (AI) bridging the language barrier is very near for various industries and fields. So, use it with extreme caution, and watch out for where the AI misses. When you don't like the result, make sure to "rate" the specific translation where opportunity is available for you to do so.
Before you close this wendow, test it for yourself. For Desktop users, right click and select translate to get the entire page translated. For mobile users, follow the earlier direction. Change the default English language to with Amharic (ETHIOPIA), Kiswahili (KENYA) or any supported language and read the contents of any website starting Mirtoch.com.
Resources: